Omega Shepherds Kittys
Photos Below of previous litters
Contact me now if you are interested in getting a kitten in the fall of 2004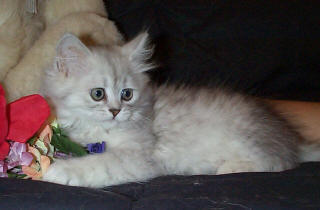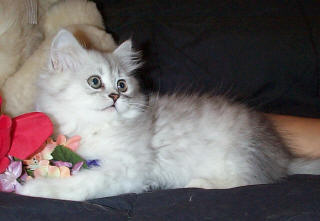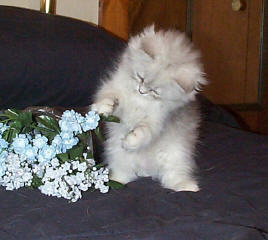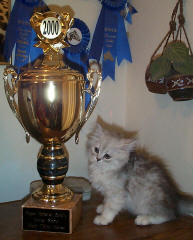 "Can I win one of these too!"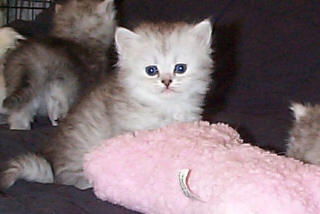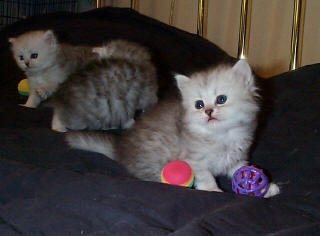 Priscilla at 4 weeks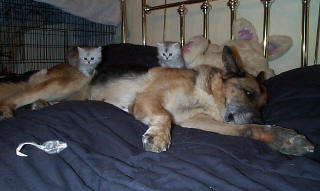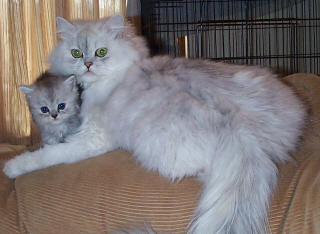 Kira hanging out with the kittens -------------Jewel (their mom) and one of the kittens at 3 weeks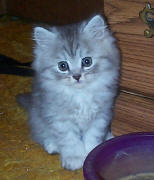 Contact me now if you are interested in getting a kitten in the fall of 2004
They are CFA Registered
My kittens are raised in my home with TLC. They LOVE people and come
running to see you. They get along well with Dogs! I can ship them if you can't pick one up.
Call Leah for more information - (406)443-0477
email: persians@omegashepherds.com

More Photos!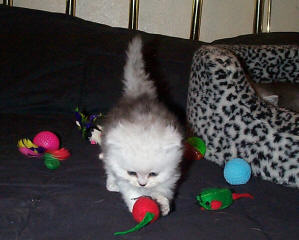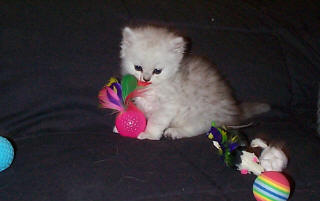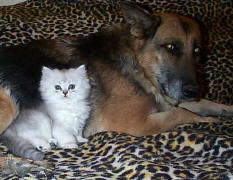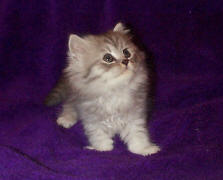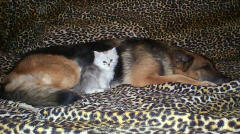 Kira and one of the "babies" -----------------" Samsom " ------------------ - "Just hanging out !"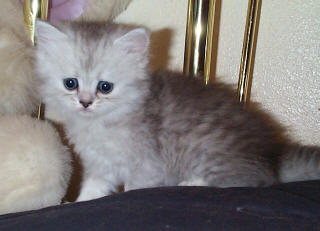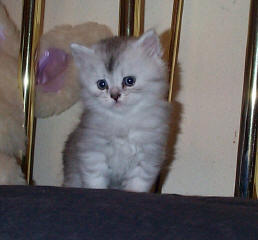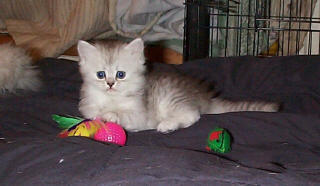 For Additional Information on Omega Shepherds call Julie at (406) 443-0477 or click below:
[index page] [studs] [foundation females] [puppies] [young adults][about Omega Shepherds]
[teen page][trained adults] [references] [litters] [horses]

Copyright © 2004 Omega Shepherds